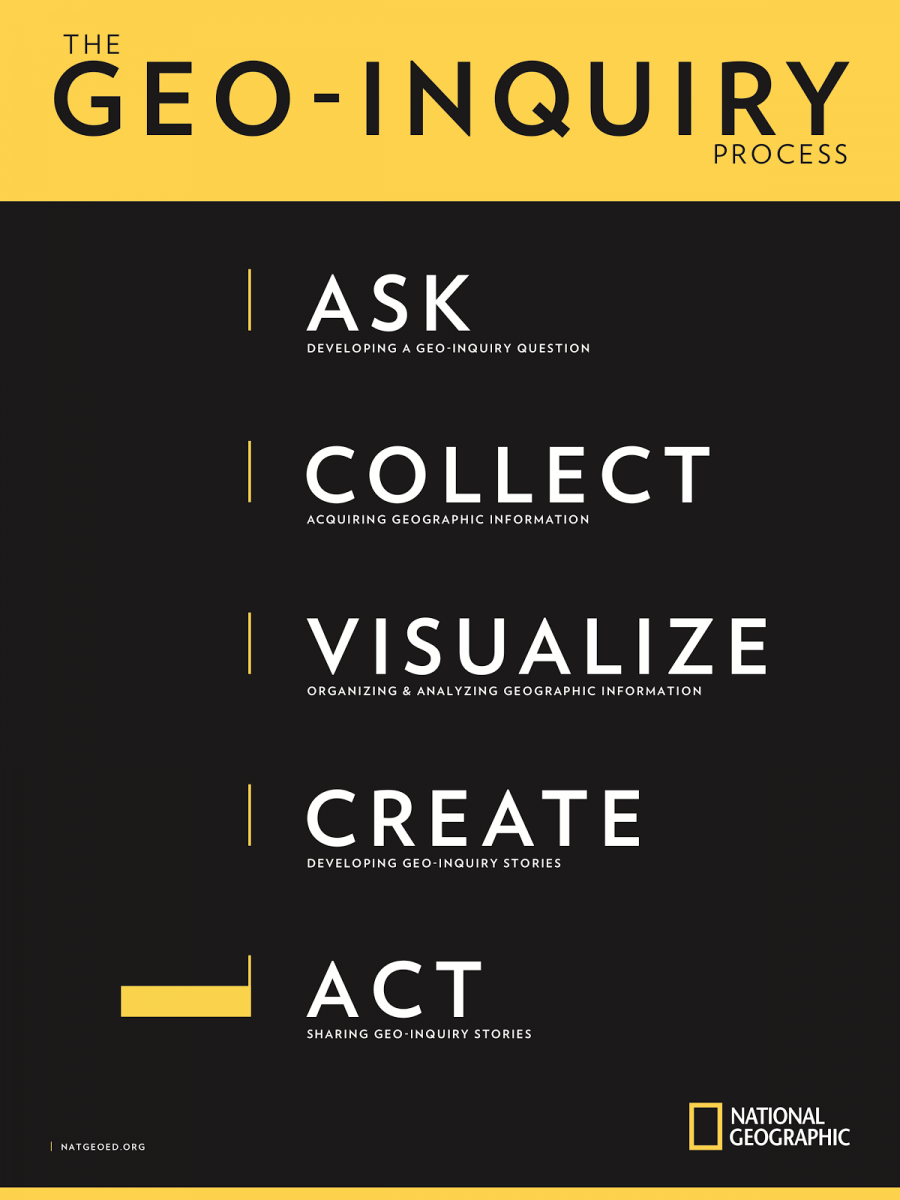 Today's students need to understand how the complex and dynamic human and natural systems interact in order to make smart decisions. The Geo-Inquiry Process relies on using a geographic perspective, offering a unique lens to analyze space, place, and the interconnections between both the human and natural world. Using both a geographic perspective and the Geo-Inquiry Process students begin to connect complex components, see patterns, and make connections that help them become civically engaged with their communities.
With funding provided from National Geographic, NHMU educators are providing an opportunity for rural teachers to learn more about the Geo-Inquiry process while also getting to experience Utah's unique and beautiful ecosystems. Get hands on practice using National Geographic's Geo-Inquiry Process within your local watershed and take away a classroom kit to help get your students more engaged in their learning as well.
---

Where: This is an in-person workshop! Dates and Locations below
Who: K-12 public school teachers in rural areas of Utah (Space is limited)
Cost: FREE (transportation not provided, meet up locations will be given.)
Standards: The Geo-Inquiry Process highlights Geography but is a multi-disciplinary process and can be utilized in both social studies and STEM lesson plans.
What You Get: Classroom kit full of supplies to help your students explore, .5 USBE credit, a day full of new experiences and learning
To Register:
Cache County:
Saturday, August 28th 8:00am-3:00pm
We'll be exploring along the Logan River.
CLOSED
---
Box Elder County:
Saturday, September 11th 8:00am-3:00pm
We'll be exploring along the Bear River.
---
Washington County:
Saturday, October 23rd 8:00am-3:00pm
We'll be exploring along the Virgin River.
---
PLEASE NOTE:
Due to the nature of this outdoor course, we will be walking and hiking over uneven, often rocky/sandy, and wet terrain in unpredictable weather. Participants should be comfortable hiking at least 1 mile in a single day. While we do our best to accommodate people of all abilities, attendees will need to be comfortable with these accomodations.
If you have questions or concerns about the activities required please contact Bonnie Jean Knighton.