Growing Hope for the Future: Students and Climate Change
Saturday, January 20th, 2024
10:30 am to 1:30 pm at NHMU
Now more than ever, students are exposed to the news and wider world. This has many benefits but can often lead to confusion and hopeless around climate change and complex environmental issues. Join us for a teacher professional development workshop to learn how to engage with students around climate in age appropriate ways. Learn about helpful resources, engaging activities, and how to foster hope around the future and climate change. 
Saturday, January 20th, 2024
10:30 am to 1:30 pm at NHMU
Free for Utah Public School Teachers
3 Relicensure Hours
Questions? Email Carmen Bachofen, School Outreach Coordinator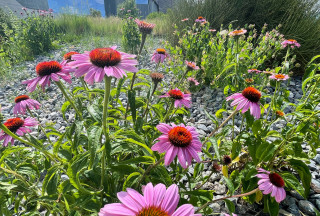 Want to add your  voice to the climate conversation?
Join one of our teacher focus groups this summer, and let us know what climate instruction looks like in your classroom.