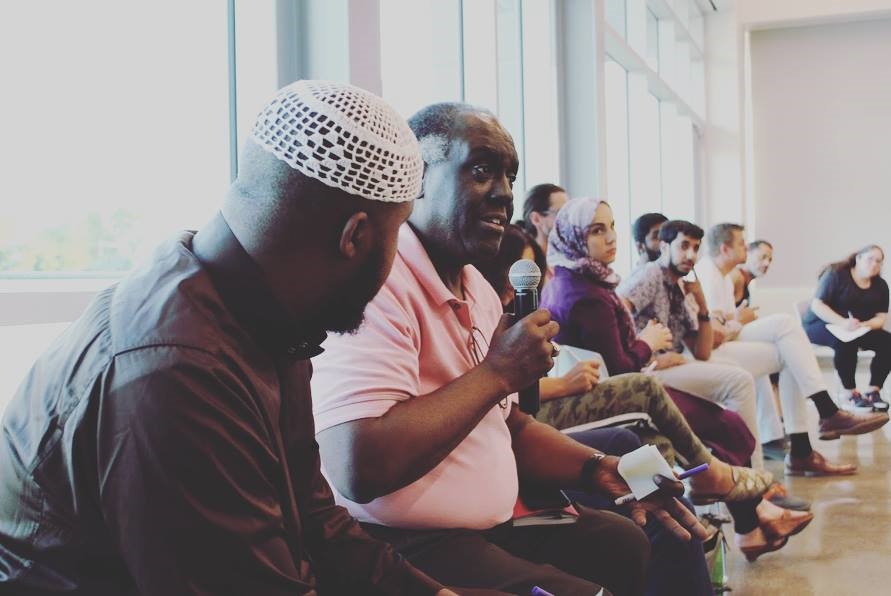 The STEM Rooted in Culture educator workshop series brings together community experts and educators to broaden diversity and equity in the K-12 social studies and STEM classroom. Presented in partnership with Emerald Project, a non-partisan, non-profit organization dedicated to combatting the misrepresentation of Islam, and inspired by the Egypt: The Time of Pharaohs exhibit.
Attend all three workshops and do short homework assignments to earn 0.5 USBE credit OR Earn 3 relicensure hours per workshop attended
Refreshments will be provided, and attendees will have the opportunity to tour the Museum's exhibitions, including Egypt: The Time of Pharaohs, during or after the workshop.
Saturday, November 13th, 2021
from 9:00am-1:00pm

Learn how to make your students feel included and supported in a diverse classroom. Emerald Project will share resources on the basics of Ramadan, hijab, do's and don'ts, and other topics. Hear from guest Kamaal Ahmad, an assistant principal in Granite School District, and walk away with strategies and practical tools to apply in your teaching.

 
Check out the other workshops of this series:
Power of Information - Saturday, September 18th, 2021 from 9:00am-1:00pm
Identity and Communication - Saturday, October 9th, 2021 from 9:00am-1:00pm
---
This workshop will be held in-person at the Natural History Museum of Utah in accordance with University of Utah's COVID-19 precautions, including:
Face coverings/masks are recommended by the CDC for all indoor public spaces, but are not required
Smaller capacity
Shorter workshop length and/or increased breaks
Activities redesigned for social distancing
Questions? Email Mariana Alliatti Joaquim.