Welcome Teachers!
The Natural History Museum of Utah is thrilled to offer resources to support students and teachers throughout the state of Utah in both K-12 education and higher education. Below you will find information about class visits to the Museum, ways to bring NHMU into your classroom, curriculum resources, and more. As the state natural history museum, we provide high-quality science education and promote STEM learning statewide.
Funding for many of these programs is provided by the Utah State Legislature through the Utah State Board of Education as part of the Informal Science Education Enhancement collaboration.
Field Trips & Educational Visits
Explore the incredible exhibitions in-person at the Natural History Museum of Utah through Field Trips and Educational Visits. Enhance classroom learning, solidify concepts, and make new discoveries! Find information for reservations and programming below for K-12 Field Trips or Education Visits for Higher Education Organizations.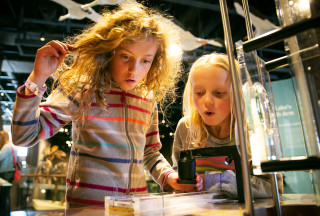 Field Trips 
Explore and request options for Self-Guided, Junior Science Academy, and Partner field trips. Also, find information about home school offerings.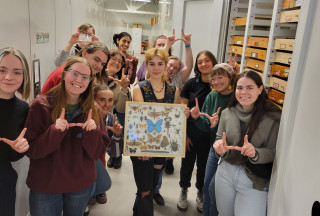 Higher Ed Visits
Discover options for visiting NHMU with University or College groups. Find forms for requesting a visit for your class or club and pricing information. 
Educator Workshops
Teacher Professional Development Opportunities
Sharpen your STEM teaching skills! The Natural History Museum of Utah offers a variety of professional development opportunities for Utah public school teachers to engage in science and engineering practices from the perspective of your students, working side-by-side with scientists to deepen your content knowledge. Click below to learn about upcoming educator workshops, get inspired, and earn relicensure points or USBE credit!
In-Classroom Resources
Bring the wonder of the Natural History Museum of Utah directly in to your classroom through these in-person and virtual resources. Resources are designed to encourage students to actively engage in critical thinking skills while engaging with Museum-quality specimens, real research data, and more.
Online Resources
Explore a wide array of Online Resources designed to offers support to teachers delivering instruction in various ways including in-person, online, distance, and at-home learning environments.
Teen Programs at NHMU
Museum educators work with students to empower them to be leaders within their schools and communities.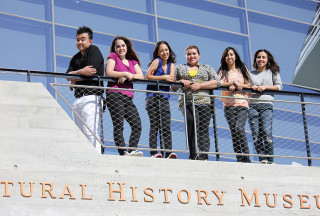 Youth Teaching Youth
Science outreach and enrichment program for students from Glendale Middle School.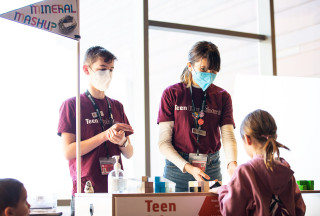 Teen Explainers
A paid high school internship program focusing on communication and learning about museums.