Tuesday, April 4, 2023 - 7:00pm
Kingsbury Hall | 1395 E. Presidents Circle Salt Lake City, UT 84112
Introducing Ella Al-Shamahi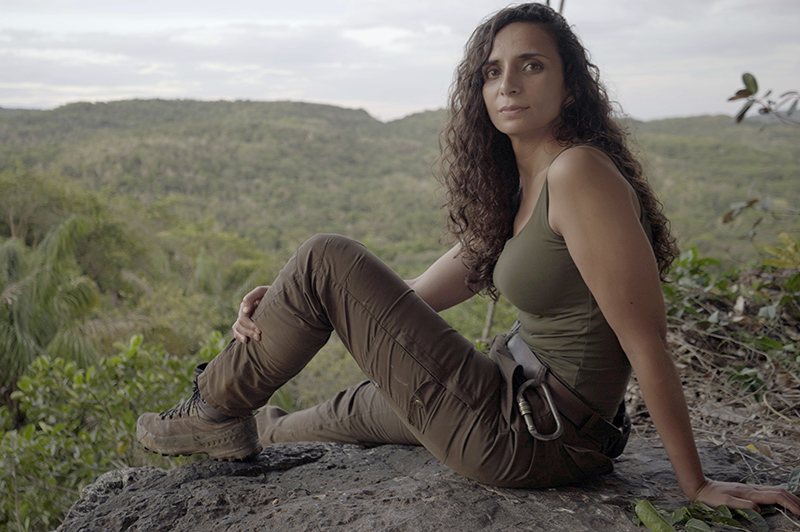 Ella Al-Shamahi is a National Geographic Explorer, paleoanthropologist, evolutionary biologist, stand-up comic, TV personality, and author of
The Handshake.
She will present the keynote talk "Exploring Dangerous Places" at 7 p.m. on April 4 at Kingsbury Hall. Al-Shamahi specializes in Neanderthals, caves, and expeditions in hostile, disputed, and dangerous territories. From heading up exploratory expeditions to joining cave excavations, the conditions can be unusual, from avoiding landmines to wearing a burqa for security reasons. She almost exclusively works in places it is hard to get insurance, such as Iraq, Yemen, Nagorno-Karabakh, and places she can't publicly admit to.
Tickets
Tickets for the in-person lecture at Kingsbury Hall are $20 for general admission and $10 for University of Utah faculty, staff, and students with an active UID.
Tickets for a virtual live stream of the lecture are also available for $20 and $40 for viewing parties greater than two. Registration for the virtual keynote will close on April 3.
About the 2023 Lecture Series
The 2023 Lecture Series invites you to explore the Frontlines of Archaeology with four intrepid explorers whose fascination and research of the past have unearthed incredible insights into human history. Click here to learn about the other speakers.