Wednesday, December 1, 2021 -

6:00pm

to

8:00pm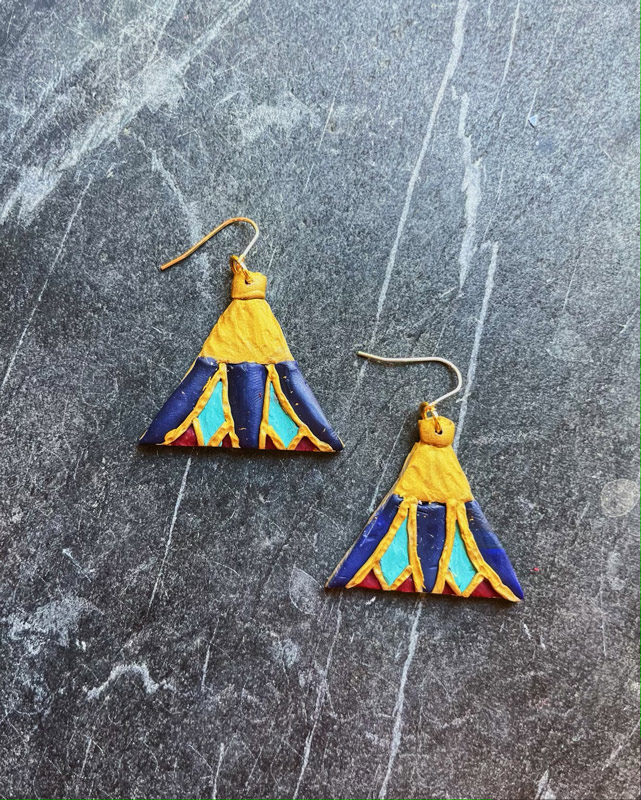 About this workshop:
Create your own contemporary statement earrings inspired by Ancient Egypt in this virtual NHMU Craft Workshop presented by Craft Lake City. In this virtual class, students will learn the art of polymer clay jewelry from local artisan Studio Ramiii, utilizing various clay-working techniques to create texture and bold shapes. A master in her craft, instructor Nicole Morris will provide students with highly specialized tips on working with polymer clay to achieve consistent, high-quality results at home.
Participants will also learn about the significance of the lotus flower in Egyptian culture, while gaining insight into the rich historical importance of jewelry in ancient times. This program is inspired by the current NHMU exhibition, Egypt: The Time of Pharaohs.
This workshop will be held virtually on Zoom. Attendees will have the opportunity to interact with the instructor in real time, gaining feedback and guidance as they create in their homes.
Non-Member Registration Fee — $40
Member Registration Fee — $36
About the artist:
Hi! I'm Nicole Morris, the owner and maker behind Studio Ramiii. My mission is to make beautiful, ethereal, and unique jewelry that will last you a long time. Each piece is artisanal and I aim to make a unique pair of earrings that you haven't seen before. I want women to feel empowered and powerful. If my jewelry can bring you that feeling, even for a brief moment, then I've done my job!
Supply Kit:
This virtual workshop includes a supply box, available for pickup from the Craft Lake City/SLUG Magazine office (located on the east-facing side of the Artspace City Center complex at 230 S. 500 W. Suite 125, Salt Lake City, UT, 84101) on Tuesday, November 30, 2021 between 11 a.m. and 6:30 p.m. The supply box will include:
Polymer Clay

Jewelry hardware

Tissue blade

Cardboard
To successfully attend this workshop, be sure to have the following items prepared at home:
Computer or tablet

Strong internet connection

Clean work space

Ceramic tile or glass (for rolling surface)

Superglue

Oven

Rolling pin (with cling wrap to cover it if it's a porous material like wood)

Small pliers

X-acto knife

Optional: pasta roller machine
Presented by Craft Lake City and the Natural History Museum of Utah.
Click here for more NHMU Craft Workshops
​Museum admission and materials included