Saturday, March 25, 2023 - 12:00pm
Natural History Museum of Utah - Dry Caves Lab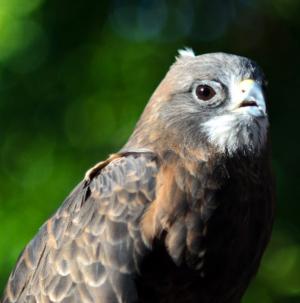 Join the HawkWatch crew and some of their fine feathered friends at NHMU! Observe live raptors up close and examine a variety of specimens, including feathers, eggs, and claws. Meet the HawkWatch experts, discover how to identify common birds in your communities, and learn about local bird conservation efforts in Utah.
This is your opportunity to learn more about birds of prey and what HawkWatch International is doing to protect them and our shared environment.
HawkWatch takes place on the last Saturday of the month from 12 p.m.-2 p.m.
Included with museum admission.