Friday, March 19, 2021 - 10:00am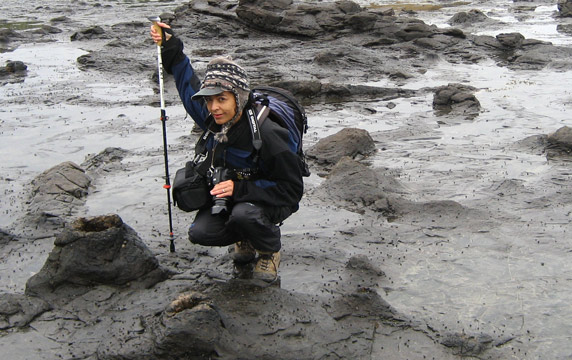 The next video in our Polar DinoFest speaker series will feature Karen Chin, curator of paleontology at the University of Colorado Museum of Natural History, and a professor in the Department of Geological Sciences at University of Colorado, Boulder. Karen's research focuses on reconstructing ancient ecosystems.
You will be able to find Karen's video on our Polar DinoFest homepage and on our Polar DinoFest Youtube playlist.
---
For our fifth-annual DinoFest, in conjunction with the special exhibition, Antarctic Dinosaurs, we are hosting our fan-favorite festival online over 10 weeks as we explore the world of Polar Dinosaurs!
Between now and April 4, tune in Friday mornings at 10 a.m. to watch brand-new, exclusive videos about these magnificent creatures. Our snack-sized DinoBite videos will give you just the right amount of dinosaur drama to start your day in 20-minute presentations from our featured paleontologists. We'll also feature two in-depth keynote presentations for our hardcore dinosaur fans!