Saturday, December 3, 2022 - 6:00am

to

Sunday, December 11, 2022 - 11:00pm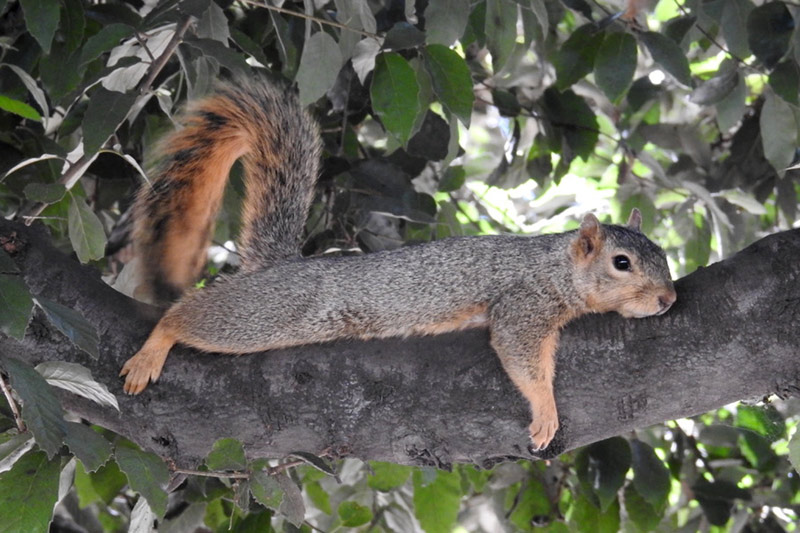 Do squirrels live near you? We'd like to know!
We're at it again! For the 3rd year in a row, we're asking you to help NHMU scientists track and learn more about squirrels throughout Utah. By submitting an observation about the presence or absence of squirrels in your neighborhood during Squirrel Fest 2022, your observations will help scientists understand the distribution, local abundance, ecology, and behavior of squirrels in Utah.
The first 100 people to submit a survey during Squirrel Fest (Dec. 3-11, 2022) will receive a custom magnet, designed by local Navajo artist Michael Haswood, as a thank you from NHMU.
Squirrel Fest Details:
Don't see squirrels? Report this to the survey! This is helpful information that helps Museum researchers better understand where squirrels are and aren't living in Utah.
These yearly observations from the community are helping build a picture of where fox squirrels are, and aren't living in Utah, and how they are interacting with the ecosystem.
Have you submitted squirrel surveys to NHMU in the past? Thank you! We hope you can take some time to submit new observations this year from these same locations, to give us insights into any changes that may have taken place.
We are also interested in new observations in the areas surrounding SLC, e.g., anywhere south of Murray, north of Bountiful, west of I-15, and anywhere in and east of the Wasatch Mountain Range.
Contributing to this citizen science project is as easy as submitting an online survey with notes from your squirrel observations. Of particular interest is the Eastern Fox Squirrel, pictured above, which is an introduced species to Utah. First recorded in the state around 2011, Fox Squirrels have spread rapidly. We are studying their distribution (where they are and aren't living) and impacts on the environment and native species.
Find out more about squirrels in Utah, and submit the fox squirrel survey here.