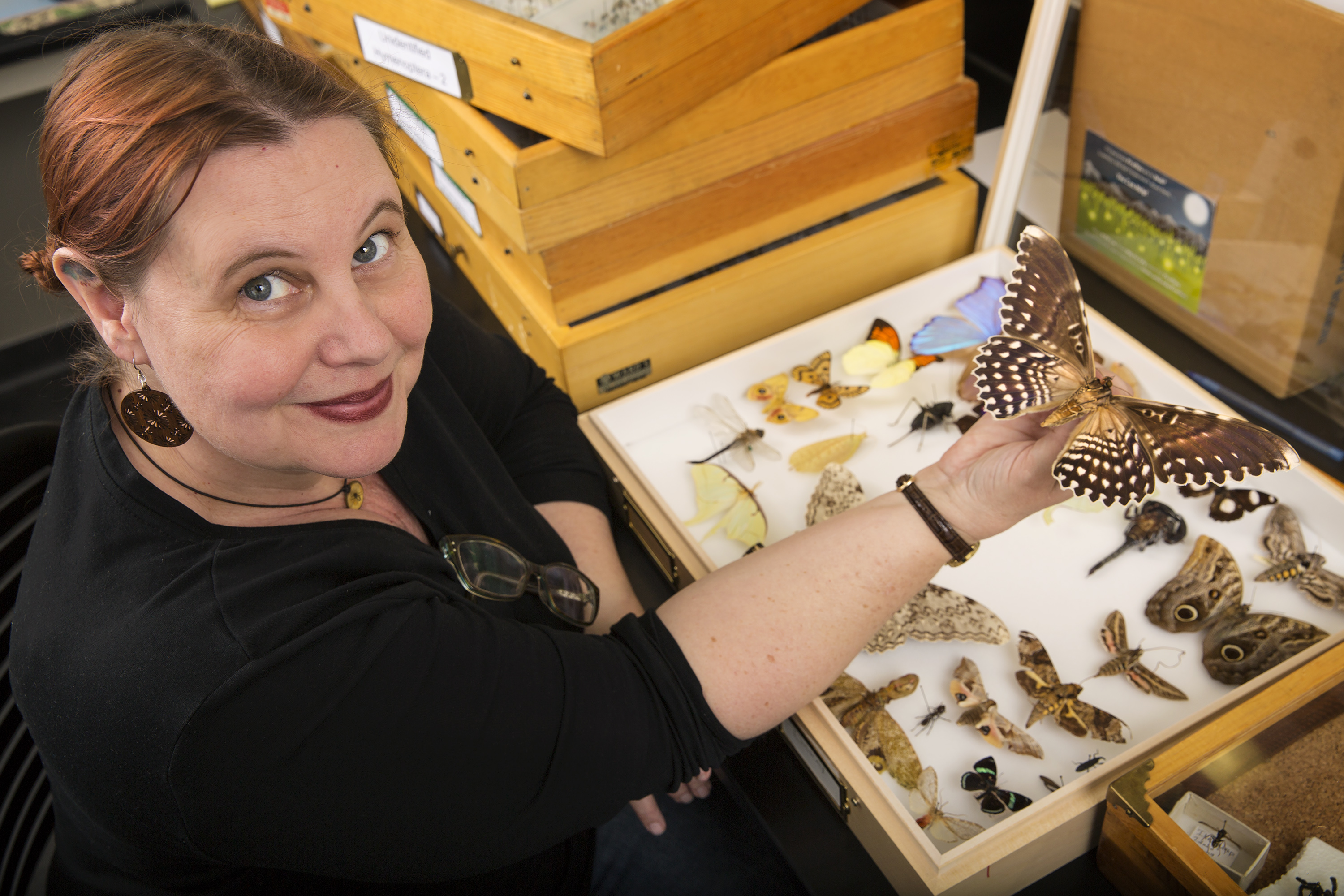 Entomology & Malacology Collections Manager, NHMU
Areas of Expertise
Insect Collection Care of more than 200,000 Specimens
Utah and Regional Insect Identification
Nature Experiential Education
Live Arthropods Care
Collections Move to the Rio Tinto Center
Insect Specimen Databasing
Background
Christy Bills, entomology collections manager, joined the Museum in 1998 and manages the insect collection that dates back to the 1890s, featuring insects from Utah, the Intermountain Region, and the world. Bills is coordinating a database project to digitize all of our hundreds of thousands of entomology specimens and their data. Bills was a lead developer of the live arthropod permanent exhibit Bugs Alive! and was responsible for the care of its arthropods. She is also a popular education instructor with children and adults for insect classification, pinning workshops, and nature exploration outings.
Bills provided her expertise on Utah insects for several exhibits in the new Life Gallery for the new Museum. Prior to construction, she, along with volunteers, harvested spiders and insects from the site of the new building for the future exhibits. She is also responsible for developing a plan and preparing the collection for the move to the new building.
In 2008, Bills was responsible for discovering a new invading insect -- Pyrrhocoris apterus - in the Salt Lake area and has worked with Utah Department of Agriculture on the identification process. The significance of this find is that this insect is not a known resident of the United States and there is no documented record of it being in Utah before its recent discovery.
Bills was an assistant to the collections manager for the insect collection for Utah State University Extension Office from 1996-1998. She received a B.S. in Biology in 1998 from Utah State University.