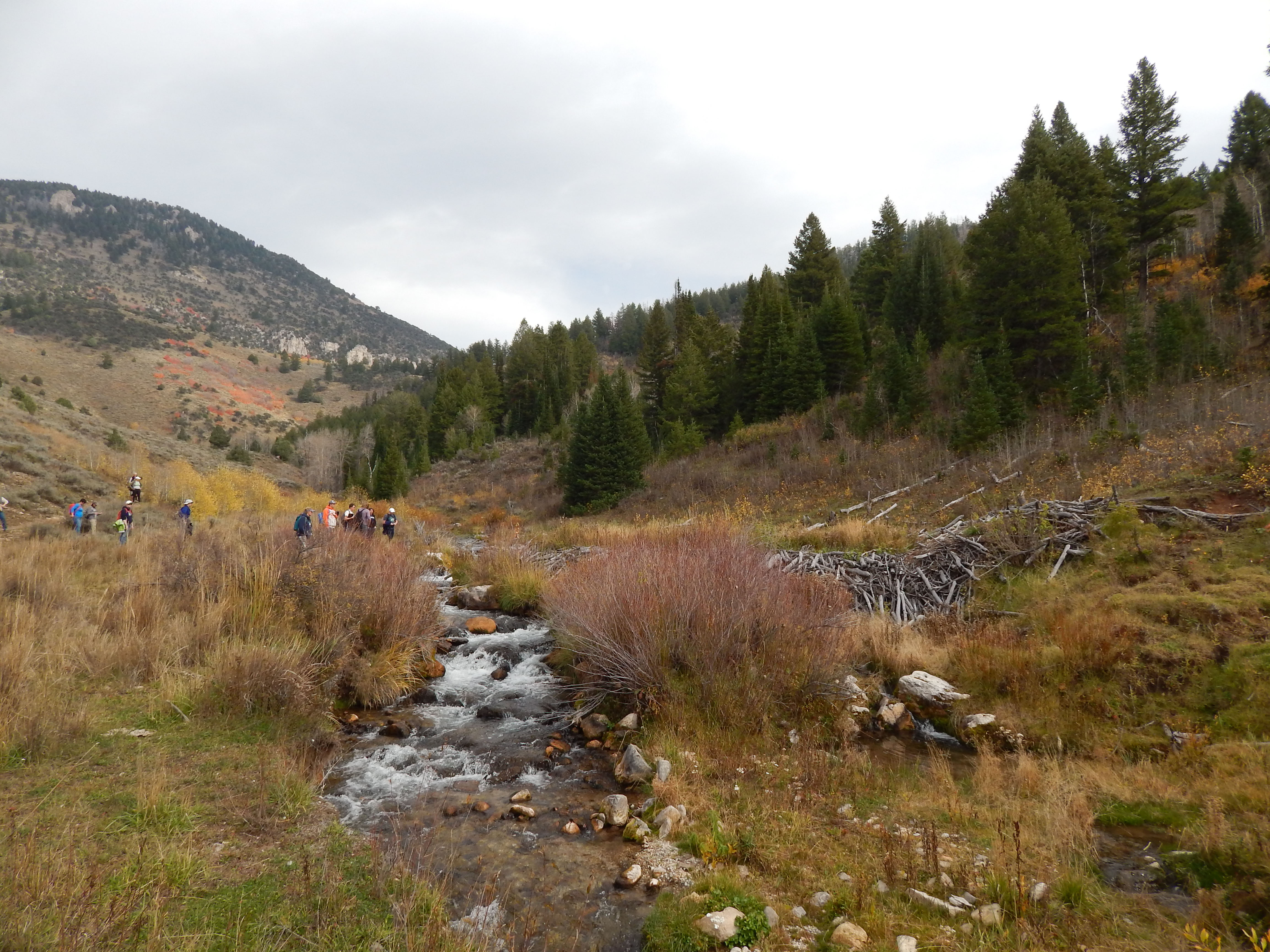 In collaboration with the Utah Master Naturalist program, NHMU educators are providing an opportunity for teachers to learn more about Utah's unique and beautiful ecosystems. In the last of our Master Naturalist workshops being offered this school year, teachers will be spending three full days on field trips among one of Utah's distinctive features, the Rocky Mountains. Prior to this workshop weekend, teachers will be required to complete an online training portion of this course which will be emailed in advance.
Some of the greatest ecological diversity and scenic beauty in Utah exists in the forest and alpine environments. Throughout these ecosystems, temperature, elevation, and precipitation play an important role in defining plant and animal communities and their interactions. Come join us while we explore these systems and learn about how they function, the plants and animals that live there, and how they are managed. Class size is small in order to maximize your opportunities for learning and having fun!
---
WHAT YOU'LL WALK AWAY WITH:
Teachers will earn 1.5 USBE credits for attending the field trips, and have the opportunity to be certified as a Mountain Master Naturalist. Preference for this workshop's cohort will be given to those who attended either the desert or watershed courses that were offered earlier in the year.
More information about Utah's Master Naturalist program can be found at: www.extension.usu.edu/utahmasternaturalist/
---
When:
Tuesday-Thursday, July 16-18, 2019 (8:00am-5:00pm each day)
Where: We will be meeting at the Museum each morning and caravan to various places throughout the day
Who: K-12 public school teachers in Utah
(Space is limited. Applicants will be notified of their acceptance status no later than May 31st, 2019.)
Cost: FREE- all supplies, transportation, and accommodations will be provided
Applications are due Friday, May 24, 2019 by 5:00 pm.
---
PLEASE NOTE:
Due to the nature of the Mountain Adventures course, we will be walking and hiking over uneven, often rocky, potentially wet terrain in unpredictable weather. Participants should be comfortable hiking at least 2 miles in a single day. While we do our best to accommodate people of all abilities, attendees will need to be comfortable with these accommodations.
If you have questions or concerns about the activities required please contact Bonnie Jean Knighton.