Posted March 7, 2018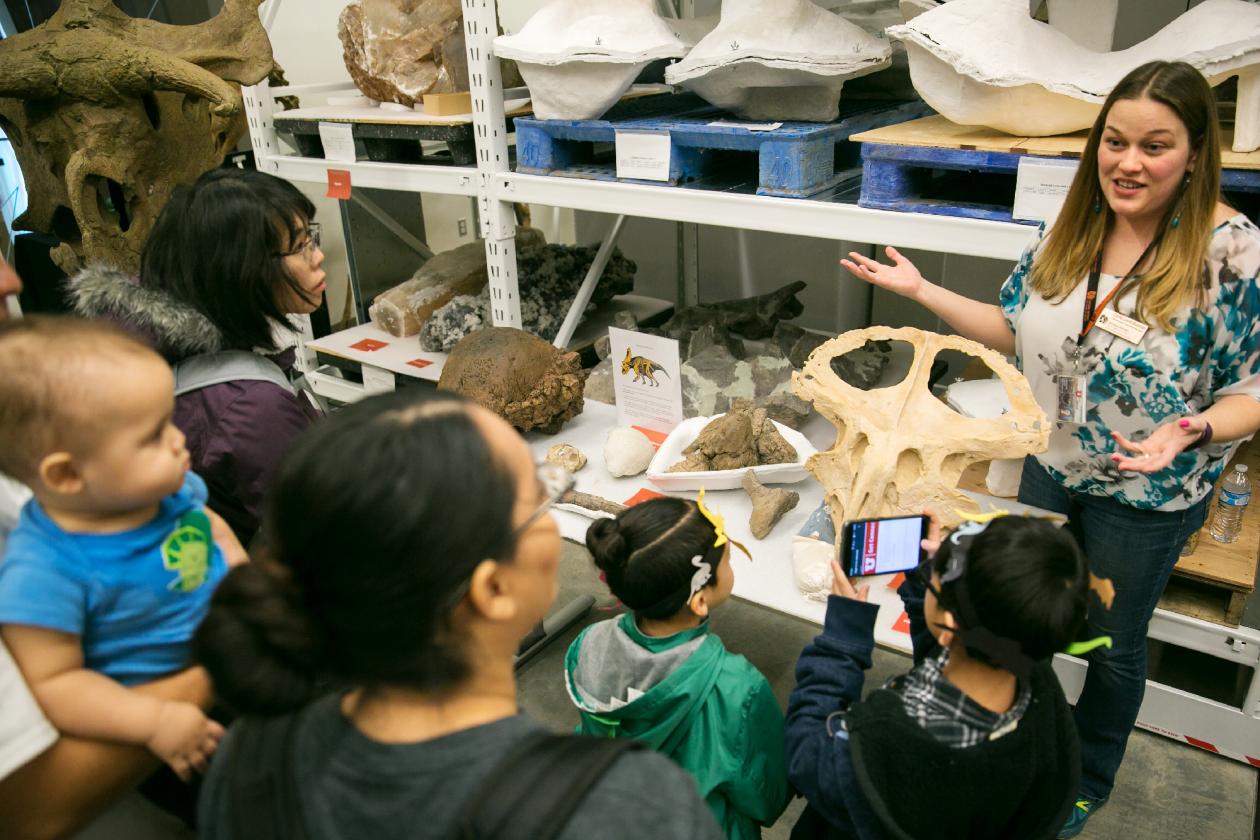 By Randall Irmis
The Natural History Museum of Utah is proud to recognize our paleontology collections manager, Carolyn Levitt-Bussian, as this year's winner of the Linda K. Amos Award for Distinguished Service to Women at the University of Utah. The award recognizes female University of Utah staff who "selflessly give time and energy to improve the educational and/or working environment for women at the University." Past recipients include leaders on campus across disciplines.
Carrie embodies this award in every way--her expertise and passion for science is impossible to contain. She tirelessly works with and trains the next generation of scientists, and has been an incredible mentor to early career women pursuing careers in STEM fields.
Carrie is an exceptional teacher and communicator of science to people of all ages. Because of her passion for her work, and her shining and generous personality, on a daily basis Carrie advances and exemplifies the Museum's and University's commitment to fostering gender equity across the campus and academic community.
We are especially gratified that for this year's award one of the Museum's scientists was chosen!
Thank you, Carrie, for your expertise, knowledge, your enthusiasm, and your immense contributions to our museum, the broader university community, and beyond. You make a difference.
Randall Irmis is the curator of paleontology at the Natural History Museum of Utah, a part of the University of Utah in Salt Lake City. Our mission is to illuminate the natural world and the place of humans within it. In addition to housing outstanding exhibits for the public, NHMU is a research museum. Learn more.