Our Collections
The Natural History Museum of Utah opened its doors to the public in the George Thomas Building at the University of Utah in 1969. Since then, collections have been transferred from the University's academic departments and grown through research, acquisition, and contributions to number more than 1.6 million objects. The Museum has solidified its position as the state museum of natural history and has developed strong programs of exhibits and education, both on-site and statewide. In November 2011, we moved to a new home, the Rio Tinto Center, with state-of-the-art collections care and research facilities. 
We invite you to explore the collections below.
Other Research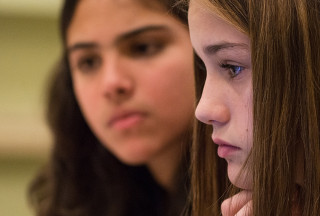 Learning Sciences
The term learning sciences describes an interdisciplinary field that works to advance scientific understanding of learning.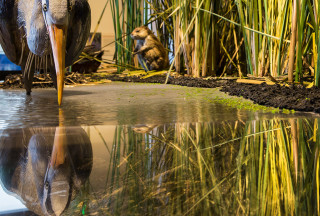 Urban Ecology
Urban ecology is a relatively young but fast-growing field of study that focuses on the cities and towns we live in, as complex ecosystems in their own right.
Range Creek Field Station
The field station is a coalition of researchers, educators, and individuals investigating the natural and human history of this remarkable canyon.
For Researchers & Repositors
For visiting researchers, repositors, or anyone wishing to explore the digitized collections, see the links below. Click the images below to learn more. 
Learn More About Science at NHMU
Science Stories
The Museum is full of more than 1.6 million objects and countless stories. We are constantly writing and recording these for sharing with our online audience in blog posts, videos, and podcasts.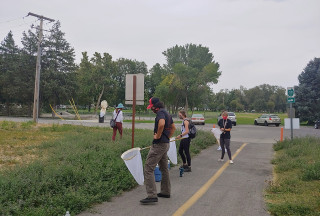 Citizen Science
Citizen scientists contribute enormously to the research of NHMU scientists by aiding in the logging of observations, transcription of field notes, digitization of collections, and much more.