Community Outreach
Our Community Outreach team shares the wonders of the Museum and the natural world at community festivals, after school programs, workshops, STEM/STEAM events, and Museum programming hosted throughout the state. We share educational content on paleontology, anthropology, gems and minerals, Utah mammals, insects and arachnids, the Great Salt Lake, and museum careers. We also create custom programs on specific natural history topics baed on requests. Our Community Outreach initiative builds lasting and meaningful relationships with community partners in every corner of the state. See our team in action in the slideshow below.
NHMU Statewide
As the state's official museum of natural history, we strive to bring the Museum's collections and its educators to the entire state of Utah (and beyond!). Our Community Outreach team travels extensively to share the excitement of the natural world in neighborhoods across the state. The team provides free education and engagement programming to ignite curiosity in the natural world, and to help every Utahn develop a personal connection to science and nature.
Explore more of our statewide initiatives by following the links below.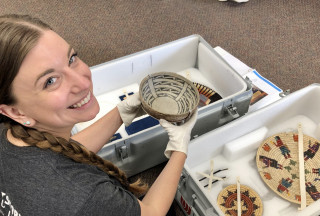 Traveling Treasures
Presented in partnership with Zions Bank, Traveling Treasures delivers a traveling exhibition of the Museum's objects to bank branches around the state, exploring a different theme each year.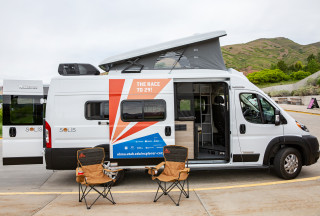 Explorer Corps
Explorer Corps has installed 29 physical markers around the state, one in every county, to highlight more of Utah's natural and cultural wonders. Have you found them all?
Request a Donation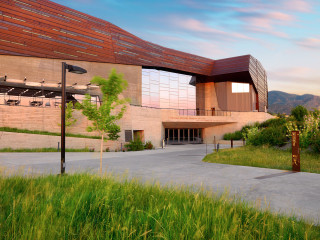 The Museum is pleased to provide "Day at the Museum" packages to community fundraisers on a first-come first-served basis while supplies last. Click here to learn more and to request a donation.
We hope this program will serve as an enticing, profitable, and easy-to-manage additions to fundraising events in our community!
Request Community Outreach
We receive a large number of program requests and partnership opportunities. We will consider the following when reviewing requests: 
Alignment with NHMU's mission and goals 
NHMU staff capacity and schedule availability 
Whether the event is free and open to the public
Whether the event is accessible and welcoming to all
In an effort to share Museum resources equitably, we will prioritize our outreach programming for: 

Underserved and/or rural communities 
Schools with Title 1 status 
Events in locations that do not have easy access to NHMU's home in the Rio Tinto Center 
If you'd like to have us join your event with one of our prepared topics, please fill out this form.