DinoBite — 3 p.m.
"Allosaurus in Motion: Bringing a Jurassic Predator to Life"
---
Allosaurus was the quintessential predatory dinosaur of the Late Jurassic Period. Hear how NHMU's own Dr. Loewen has brought this meat eater to life through reconstructions of the skeleton, muscles, and skin as well as reconstructions of its movements. From these paleontological clues we can begin to make predictions about how these animals interacted with each other and with other dinosaur in Utah's Jurassic park.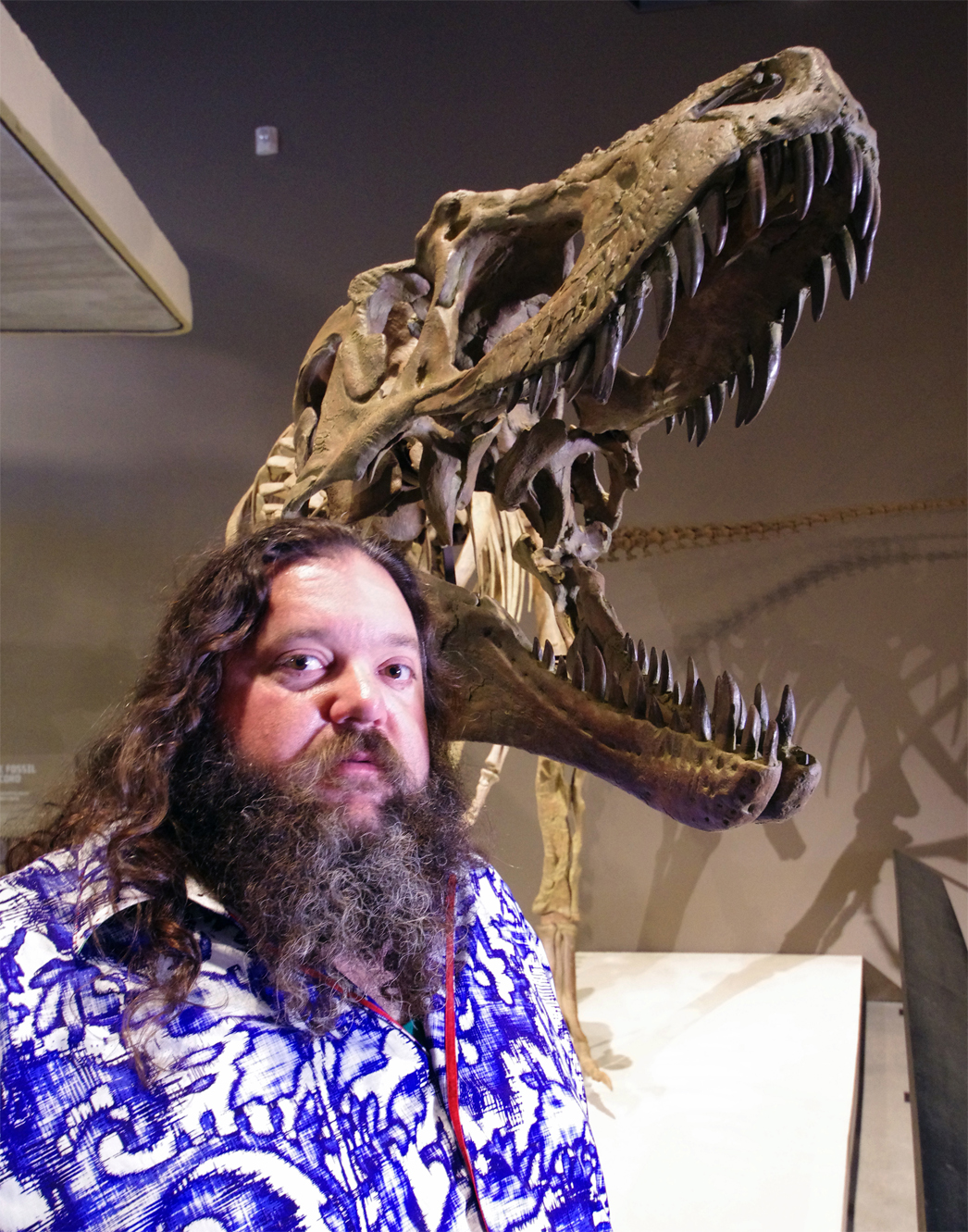 Mark Loewen is a paleontologist at the University of Utah. He specializes in research on Jurassic and Cretaceous dinosaurs with an emphasis on the evolution and dispersal of meat eating, armored and horned dinosaurs; like Allosaurus, Tyrannosaurus, Ankylosaurus and Triceratops. He is currently Associate Professor Lecturer in Geology and Geophysics at the University of Utah and teaches the popular World of Dinosaurs and Natural Disasters classes. He conducts research on dinosaurs at the Natural History Museum of Utah where he is a Resident Research Associate. He is also affiliated as a research associate at the Denver Museum of Nature and Science and the Evolutionary Studies Institute at the University of the Witwatersrand. Mark received a master's degree in paleontology from Loma Linda University and a doctorate in Geology from the University of Utah.