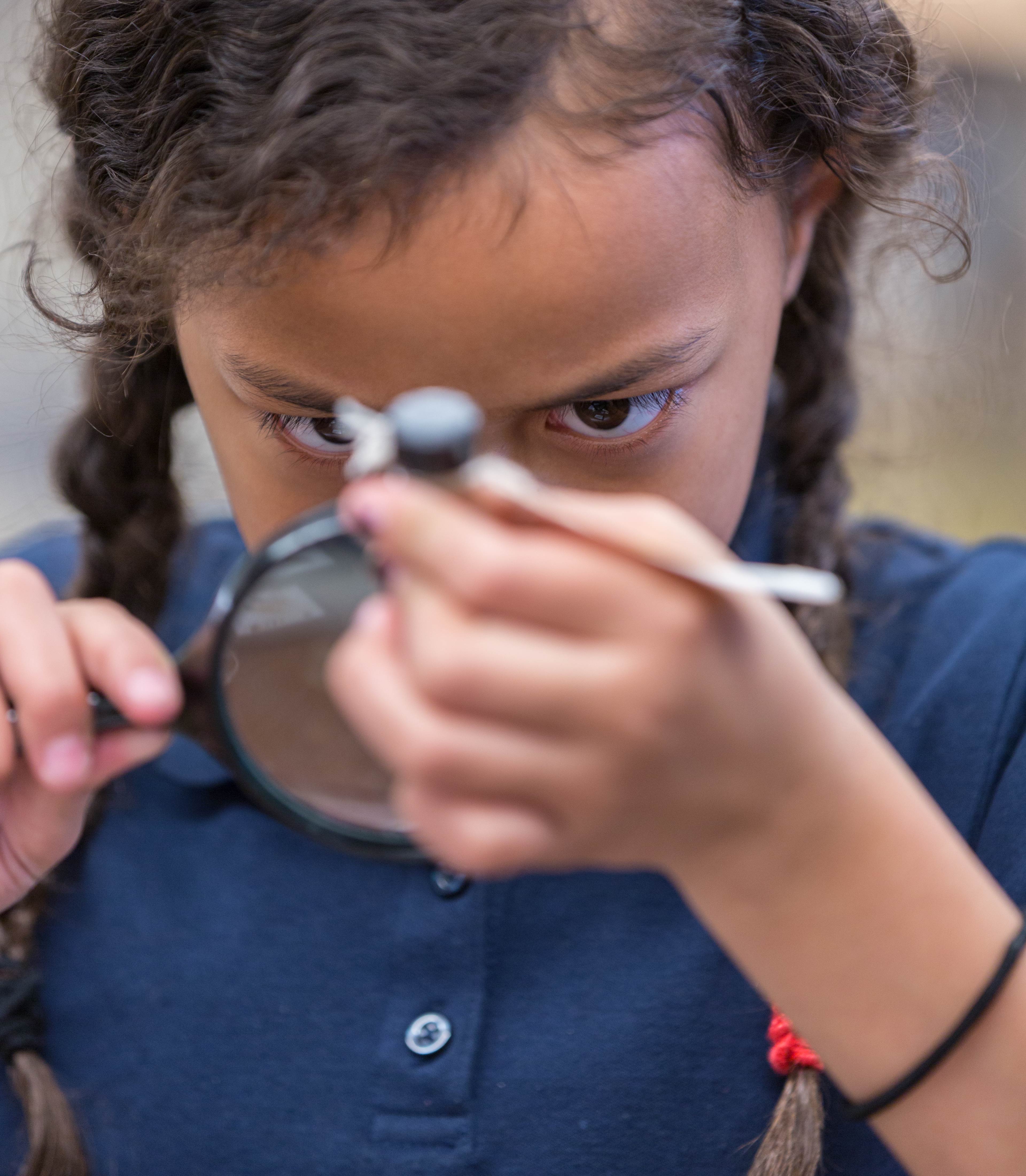 While the ongoing COVID-19 pandemic has interrupted our delivery of Museum on the Move, you can still be a scientist, learn science practices, and investigate the world around you with our educators through our Museum on the Move Videos.
We are in the process of developing options for the delivery of Museum on the Move for the 2020-2021 school year, and exploring possible virtual and hybrid class options. Information will be made available as we approach the beginning of the school year.
---
Museum on the Move is an inquiry-based outreach program that gives 4th grade students the opportunity to work together as scientists to conduct science core-aligned investigations through the use of Museum-quality specimens and materials. Museum on the Move is made possible through generous support from the Utah State Board of Education and community donors. This funding provides us the opportunity to visit every 4th grade classroom in all Utah Public and Charter Schools in a 3-year rotational period, free of charge. During the 2018-2019 school year, this program reached over 27,000 students in all parts of the state.
A Museum educator facilitates group discussion and guides students in a series of "discovery stations" throughout the 90-minute program. Students collaborate as scientists to observe, discuss ideas and ask questions, make inferences, justify their conclusions, and record their discoveries in meaningful notes, charts, or drawings. The Museum educator also models inquiry-based methods for the classroom teacher, who also engages in the scientific process and discovery alongside their students.
Program Length: 90 minutes with each 4th grade class

Fee: Free (schools contacted on 3-year rotation)

Takes place in the classroom
Because we visit on a rotational schedule, we will contact you when it's our year to visit your students.
---
What to do before your MoM visit - essential for a great lesson!
To ensure that the Museum on the Move visit runs smoothly, please complete the:
Optional additional lesson plans:
---
Museum on the Move Topics
Teachers may choose from five natural science topics according to their individual classroom needs. These MoM programs address specific Utah State Office of Education's (USOE) Science Core Curriculum topics including rocks and minerals, fossils, human cultures, Utah habitats and animal adaptations.
Adaptations
Discover adaptations of Utah plants and animals by studying preserved seeds, lizards insects, and mammal specimens and investigate their corresponding habitats. Devise your own classification methods of animals and determine what type of food animals eat, i.e. carnivore, omnivore, and herbivore.
Rocks and Minerals
Develop methods for identifying and classifying rocks and minerals while making inferences based on your observations. Examine the differences between rocks and minerals and discuss what led to the formation of each of the different stages of the rock cycle.
Fossils: Evidence of Utah's Past
Research different types of fossils by examining specimens from the Natural History Museum of Utah's paleontology collection. Observe a variety of fossils from Utah's geologic past to make inferences about Utah's ancient ecosystems. Determine what features define a fossil and discover the differences between fossil types.
Archaeology: Utah's People & Culture
Understand how geography affects the ways people live in an environment and how the artifacts we find are evidence of how and where people lived in Utah. Discover what makes something an artifact, and develop a deeper understanding of what life in Utah was like hundreds of years ago!
Great Salt Lake
Explore this amazing and dynamic ecosystem by taking a closer look at the life in and around Utah's inland sea. Identify patterns in lifecycle stages of brine shrimp, investigate salty plant adaptations, and make connections between organisms that call the Great Salt Lake home. Construct your own explanations of how organisms interact with one another in this unique habitat.
---
Science Core Curriculum
Museum on the Move addresses specific Utah State Office of Education's (USOE) science core curriculum.
Specific standards and objectives include:
Grade 4:
Standard III, Objectives 1
Standard IV, Objectives 1 and 2
Standard V, Objectives 2, 3, and 4
"Museum on the Move is truly a great teaching tool from people who have the resources, people who are specialists in their field, and people who are interesting! Thanks! This helps the kids learn more effectively, and translates into better test scores on the Core tests! Your team is greatly appreciated!" 4th Grade Teacher, Mountainside Elementary, Cache District
---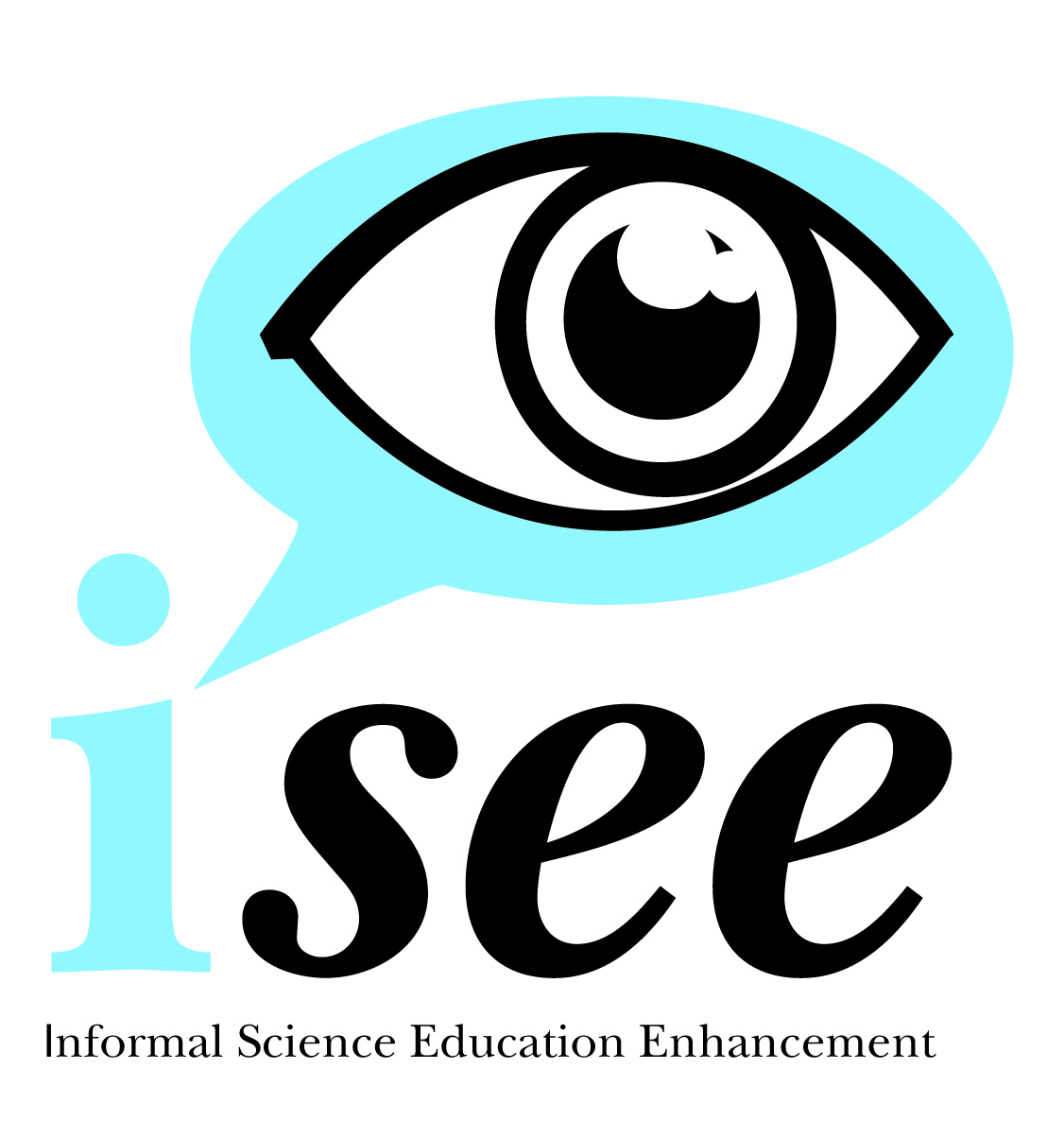 For questions and scheduling information about Museum on the Move for 4th grade classes, please contact Glynis Bawden at
For all other Community Outreach Program requests, please contact Sarah Allen at sallen@nhmu.utah.edu