Field Station Director, Dr. Shannon Boomgarden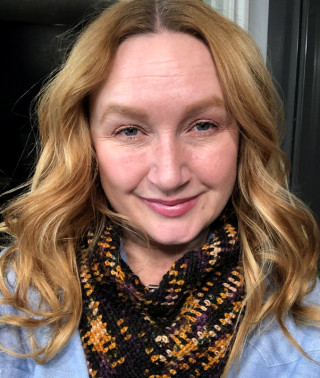 Dr. Shannon Arnold Boomgarden, RPA, Dr. Shannon Boomgarden is the Director of the Range Creek Field Station, an Adjunct Assistant Professor in the Department of Anthropology, and teaches the University of Utah's Archaeological Summer Field School. She began working in archaeology over two decades ago and has been involved in the work in Range Creek Canyon since the early 2000s.  Shannon's research focuses on using actualistic experiments to study prehistoric subsistence practices in arid environments including, food storage techniques and maize farming. The experiments are designed to collect quantitative data on the costs and benefits of these activities. Working with reconstructions of Range Creek Canyon's environment around 950 years ago, and using experimentally derived data on the constraints of irrigation farming techniques in Range Creek, Shannon has developed a formal model that predicts when and where irrigation is expected. This general model is applicable to studying prehistoric farmers throughout the semi-arid regions of the world.
Field Station Manager & Resident Archaeologist, Corrine Springer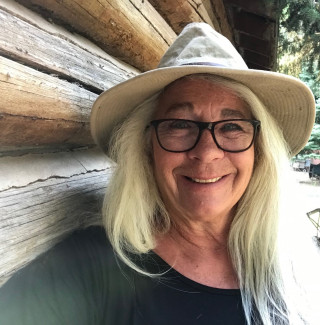 Corinne's interest in archaeology was sparked by elementary school lessons of ancient Greece, Italy, and Egypt.  Years later this early interest surfaced with a visit to Utah's Fremont Indian State Park and a sign in the window asking for volunteer trail guides.  From that point on she was hooked and often jokes that her archaeological career is the result of a midlife crisis - a Masters Degree in Anthropology from the University of Utah is her equivalent to the infamous little red Ferrari. Corinne Springer is currently employed by the Natural History Museum of Utah as Manager and Resident Archaeologist for the Range Creek Field Station.  She lives at the ranch from April to November, weather permitting, and engages in a host of activities.  As site manager she assists in scheduling, tours, public relations and a host of tasks that don't immediately come to mind when someone says archaeologist- hostess, cook, farrier, wrangler, gardener, mechanic, farmer, plumber, roofer, painter, ditch digger, fire fighter... She also finds time to pursue her research interests: prehistory of the Great Basin and Colorado Plateau, ethnobotany, and prehistoric land use and settlement patterns.
Laboratory Manager, Jamie Greenland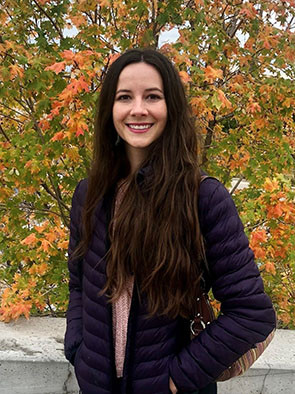 Jamie Greenland recently returned to the realm of museum archaeology after working as a cultural resource management specialist and archaeologist since 2018. She has five years of archaeological laboratory and museum collections experience. Before embarking on a career in archaeology, she received a BFA in Theatre from the University of Utah, co-founded a theatre company on the east coast, and received a Master's degree in sociocultural anthropology from Columbia University. Jamie also volunteered for several years at NHMU as gallery interpreter and as an anthropology collections volunteer. As Range Creek Laboratory Manager, she supports research and education efforts through the management of data and metadata, artifact processing, and permitting.
Emeritus Professor, Dr. Duncan Metcalfe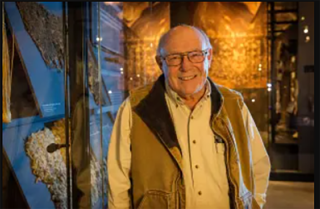 Dr. Duncan Metcalfe was U of U Associate Professor of Anthropology and Curator at the Natural History Museum of Utah for 40 years. Duncan worked tirelessly to foster an multi-diciplinary and inclusive approach to the research effort in Range Creek. Research teams from a number of universities, colleges, consulting firms, and community groups have joined the collaboration. Duncan's research interests include archaeological method and theory, evolutionary ecology, and prehistoric cultures of the Great Basin and Colorado Plateau. In his spare time Duncan enjoys piloting a drone, gardening, and remodeling and fixing cars. 
Security Coordinator, Michael (Mike) Milburn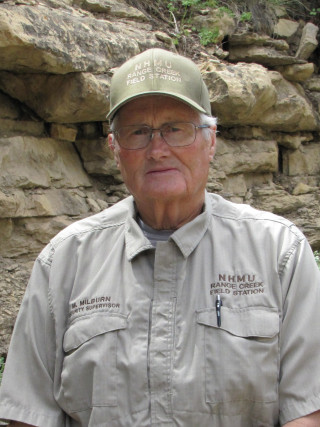 Mike is a 1976 graduate of the University of Utah with a degree in Journalism and Mass Communications. He retired as the Division of Wildlife Resources Southeastern Region Law Enforcement Lieutenant following a 31 year long career in Law Enforcement. Mike worked for the East Carbon Police Department, Price City Police Department, and for the DWR for over 19 years. He began working in Range Creek Canyon immediately after he retired from the DWR in 2006 and has been the NHMU Range Creek Security Coordinator since 2010. Mike and his wife Kathy live in Price, Utah. They have one son and one four year old granddaughter. Mike is an avid fisherman and tries to get out fishing as often as possible in the summer and winter.
Security Officer, Philip Holt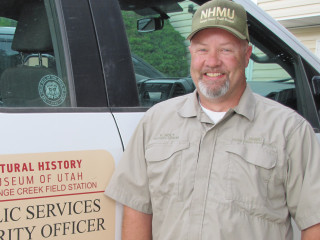 Philip Holt is a part time security officer in Range Creek Canyon.  He has been employed with the Natural History Museum of Utah since 2012.  Philip grew up in East Carbon City and is currently a Sergeant with the East Carbon Police Department.  He hired by East Carbon City in 1995 after receiving his degree from the College of Eastern Utah (now USU Eastern) and has served 28 years with the department.  Philip is also an ambulance driver for the city EMS service and has been with the service for several years.  He has also served on the local volunteer fire department and East Carbon City Council in the past. Philip was born in 1973 in Ft. Dix New Jersey where his dad was stationed in the Army.  His parents moved back to East Carbon when he was young. Philip attended Peterson Elementary in Sunnyside and graduated from East Carbon High School in 1991.  Philip and his wife, Liz, have been married for 12 years and have two daughters.  Liz is the East Carbon City Recorder and has been employed with the city for almost 30 years. When not working, Philip and Liz enjoy camping every chance they get.  They enjoy exploring in their UTV, golfing, fishing, and making upgrades to their home.
Security Officer, Justin Brimhall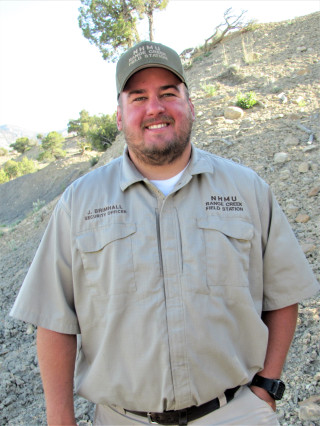 Justin is a 2016 graduate of Utah State University with a bachelor's degree in Wildlife Science.  Justin was hired as a Conservation Officer by the Utah Division of Wildlife Resources and he is currently assigned as the Carbon County Conservation Officer.  Justin is a K9 handler and he works with the dog in his DWR assignment. Justin and his wife have 3 year old twins and they live in the Price area.  Justin began working in Range Creek for the NHMU in 2020.  Justin's hobbies include hunting, fly fishing, and spending time with his family outdoors.