What Will Research Quest Look Like in My Classroom?
Research Quest is an engaging and powerful series of online investigations that ignite students' critical thinking skills and gets them excited about science.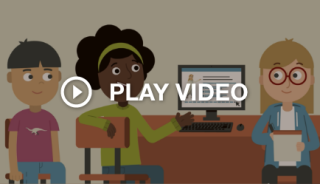 Designed for middle school teachers and their students, Research Quest was created by the Natural History Museum of Utah with a hand-picked, all-star team of learning experts, university researcher scientists, museum professionals, and digital designers tasked to flip the script on standard science learning from memorized facts to adventurous discovery.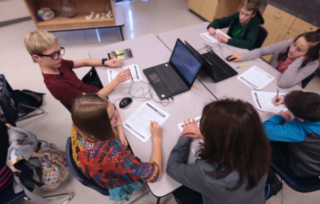 Museum scientists are your video guides challenging students with real-world scientific mysteries.
Scientists demonstrate how tools and critical thinking skills are essential in gathering and reasoning with evidence.
Digitized museum collections and data allow students to explore and uncover evidence.
Students record their evidence and reasoning before testing their findings with fellow classmates.
Can Research Quest help me meet new science standards?
Yes! And, Research Quest can do these things, too:
Aligned with Next Generation Science Standards, which are the basis for many new state science standards
Web-based instruction that's easy-to-use for teachers - works on tablets and computers
Proven effective - extensive testing shows that students who complete Research Quest investigations improve their critical thinking skills
Affordable (actually, it's free!)
Fun and memorable for your students
Research Quest has continued to earn support from the Joseph and Evelyn Rosenblatt Charitable Fund, the IJ and Jeanné Wagner Foundation, the Utah State Legislature's Informal Science Education Enhancement program, and garnered a $1.3 million grant from the National Science Foundation.