Internships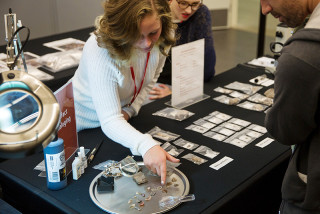 Natural History Museum of Utah internships allow students to gain hands-on experience in collections, research, education, development, community outreach, and in other various museum administrative departments. These short-term museum work experiences differ from a part-time job or volunteer experience in that an internship is designed for students to explore various career fields and to increase their knowledge and skills. NHMU internships provide students opportunities to collaborate with Museum professionals, gain experience in a non-profit and museum environment, contribute to projects and initiatives, and provide quality supervision to guide and mentor you. Learn more about our internship opportunities and fill out the form to get started.
Volunteer
Volunteers play a vital role at the Natural History Museum of Utah. We cannot fully serve the public without the strong support of our volunteers. Schedules are flexible and there are many opportunities in every department of the Museum. Whether you want to work behind the scenes with our collections, share your passion for natural history with guests, facilitate field trips for school kids, travel across the state of Utah with our Traveling Treasures program; we've got a volunteer position that will spark your interest and utilize your talents. Check out our current volunteer opportunities and apply today!
Employment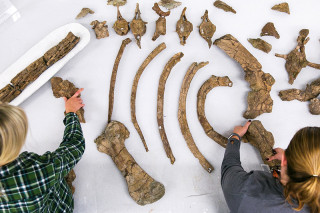 The Natural History Museum of Utah offers a variety of exciting, challenging, and rewarding employment opportunities -full-time, part-time, student, faculty, temporary, seasonal, benefited, and more. As an institution, we are committed to fostering equity, recruiting and retaining a diverse workforce that reflects the communities we serve, and empowering our employees to reach their highest potential. Job positions are posted as they become open and are facilitated through University of Utah Human Resources. Please apply for our current job openings through the University of Utah's job site.