Thank You for an amazing Summer Camp season! We loved spending time with your kids, helping them to explore our natural world while engaging in hands-on science fun. We hope to see you again soon.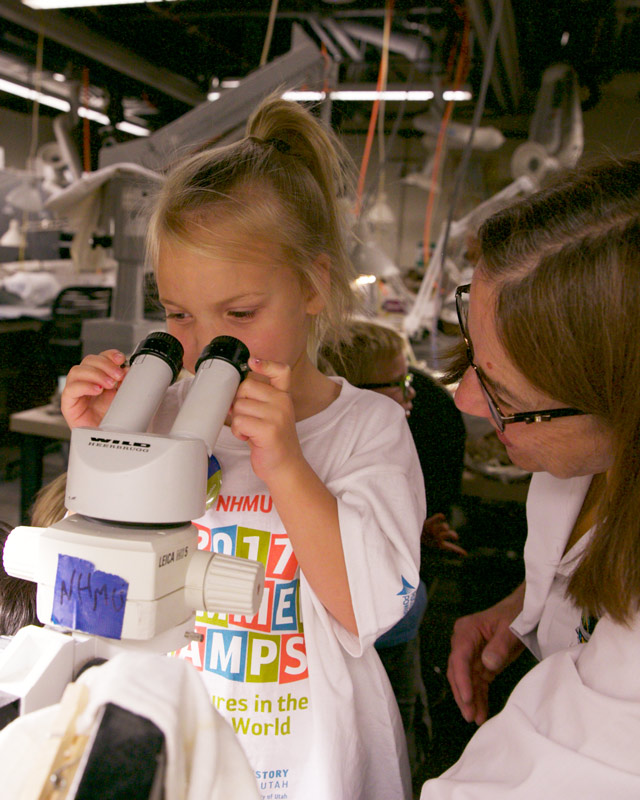 At NHMU, we are committed to cultivating lifelong skills in STEAM (Science, Technology, Engineering, Art, and Math) investigations that promote independence, nurture teamwork, and inspire resiliency and innovation while providing time to explore the natural world. Our Summer Camp programs take full advantage of the Museum's exhibits and collections as well as the incredible natural environments around our site. Your child will:
explore the natural world from new perspectives,
put the scientific method into action,
engage in authentic experiences with Museum staff and collections,
make new friends and have fun!
2021 Summer Camp Offerings
Our 2021 Summer Camps will ran every week between June 7 and August 9 (except for the week of July 5 and 19 due to holidays). Read more to learn what we continue to do to ensure the health and safety of all our participants and staff in 2021.
NHMU recognizes the unique risks and challenges that any communicable disease, but especially COVID-19, presents to the community. While there are many unknowns still surrounding how Coronavirus cases will look in our nation or local area as vaccinations continue throughout our state, what we do know is that camp will continue to look a bit different this summer. Our goal, as always, is to create high-quality, curiosity-inspiring, science-based camp experiences while also keeping your kids and our staff safe.
Changes to Our Overall Program
Limited class sizes (10 kids and 2 staff).
Camp sessions will be offered in full day formats only; 9am-4pm for Kinder & 1st grades, and from 8:30am-4:30pm for all other sessions.
All sessions will run Monday - Thursday only.
We will not offer camp programming the weeks of July 5 and July 19.
Partner Camps will be 2 full days at the Museum and 2 full days at the partner location.
COVID-19 Precautions
Utah's new law, HB 1007, prohibits a face covering requirement in higher education and in the public education systems. The University of Utah — our parent institution — has rescinded the mask mandate on campus. As a University of Utah facility, face coverings will no longer be required at the Museum starting May 24, 2021. We will continue to require our other COVID-19 practices:
Screening participants and staff for COVID-19 symptoms before entering the facility.
Scheduled disinfection of high touched surfaces several times throughout the day and use of electrostatic foggers and sanitizers each evening in lab spaces.
Scheduled hand washing times throughout the day; hand sanitizer stations throughout the facility.
As much as possible in a hands-on summer camp program our activities have been updated for physical distancing.
Please visit our updated COVID-19 Protocols
---
Questions? Contact Summer Camp Director, Shelli Campbell by email.