Museum on the Move Overview
What is Museum on the Move?
Hey Utah 4th grade teachers! Ever wish that NHMU could come to your classroom? You're in luck!!
Each year, Museum on the Move visits hundreds of 4th grade classrooms across Utah. As part of the iSEE Collective with generous funding from the State of Utah, we visit Utah Public Schools for free and bring engaging, core-aligned science experiences with real museum fossils, artifacts, and specimens.
When you're on rotation, we'll reach out to schedule your visit.  We use the teacher contacts listed on school websites, so the best way to help us reach you is to ensure those contact lists are up to date!
Read our Frequently Asked Questions, or scroll down to see our list of topics.
Topics and Standards
Structure and Function: Utah's Plants and Animals
How do plants and animals survive in different habitats?
Fossils: Evidence of Utah's Past
What can fossils tell us about Utah's past?
Archaeology: Utah's People and Cultures
What can we learn about the people who came before us from the things they left behind?
Systems: Great Salt Lake
What ecosystems surround the Great Salt Lake?
Stability and Change: Rocks and Minerals
What can patterns in rock layers tell us about change over time?
Click here for more details on each topic, including the SEEd Standards and Cross-Cutting Concepts
Want more?
While you're waiting for your next Museum on the Move visit, check out these great resources…..
For questions and scheduling information about Museum on the Move for 4th grade classes at Utah Public Schools, please email Glynis Bawden, School Outreach and Teacher Professional Development Manager.
For all other outreach requests, please visit the Community Outreach webpage.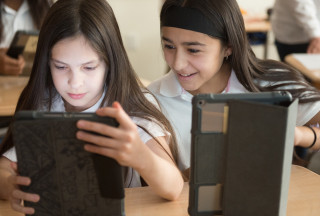 Virtual Options
In 2020, our outreach team developed a great virtual alternative to our traditional in-person visit, utilizing 3D models of museum specimens to challege students to make observations and construct explanations. This year, we'll be offering limited virtual live visits using Zoom and Google Meet. When we reach out to schedule your Museum on the Move visit, just let us know if you would prefer a virtual visit!