Range Creek Field Station
Introduction
The Range Creek Field Station, was established in 2009, for the scientific investigation, preservation, and protection of the incredible archaeological resources found there. The field station is managed by the Natural History Museum of Utah. The Range Creek Field Station includes ~3,000 acres of state land along the bottom of the canyon, surrounded by nearly 50,000 acres of BLM wilderness land.  The area houses hundreds of archaeological sites, providing evidence of the people who occupied this canyon over the last 1,500 years. The restricted access to the area over the last 100 years has kept these sites in near pristine condition. Archaeologists at the museum collaborate with their colleagues from the University of Utah Departments of Anthropology, Geography, and others, to form a multidisciplinary coalition of researchers, educators, and individuals investigating the natural and human history of this remarkable place. Learn more about the canyon in this general overview.
The Range Creek Field Station is a member of the Organization of Biological Field Stations and teaches an RPA certified field school.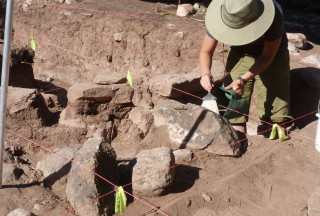 Archaeology
Learn about the history of Range Creek and current research conducted in the area.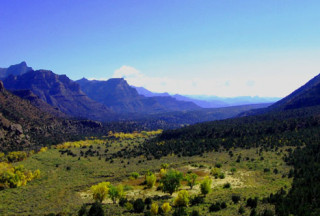 Visit
Click here if you are a hunter or a hiker and want to book permits to visit Range Creek. 
What is a Field Station?
Learn more about the Range Creek Field Station, its renovation, operation, and staff. 
Staff & Operations
Learn more about our Range Creek staff and operations.