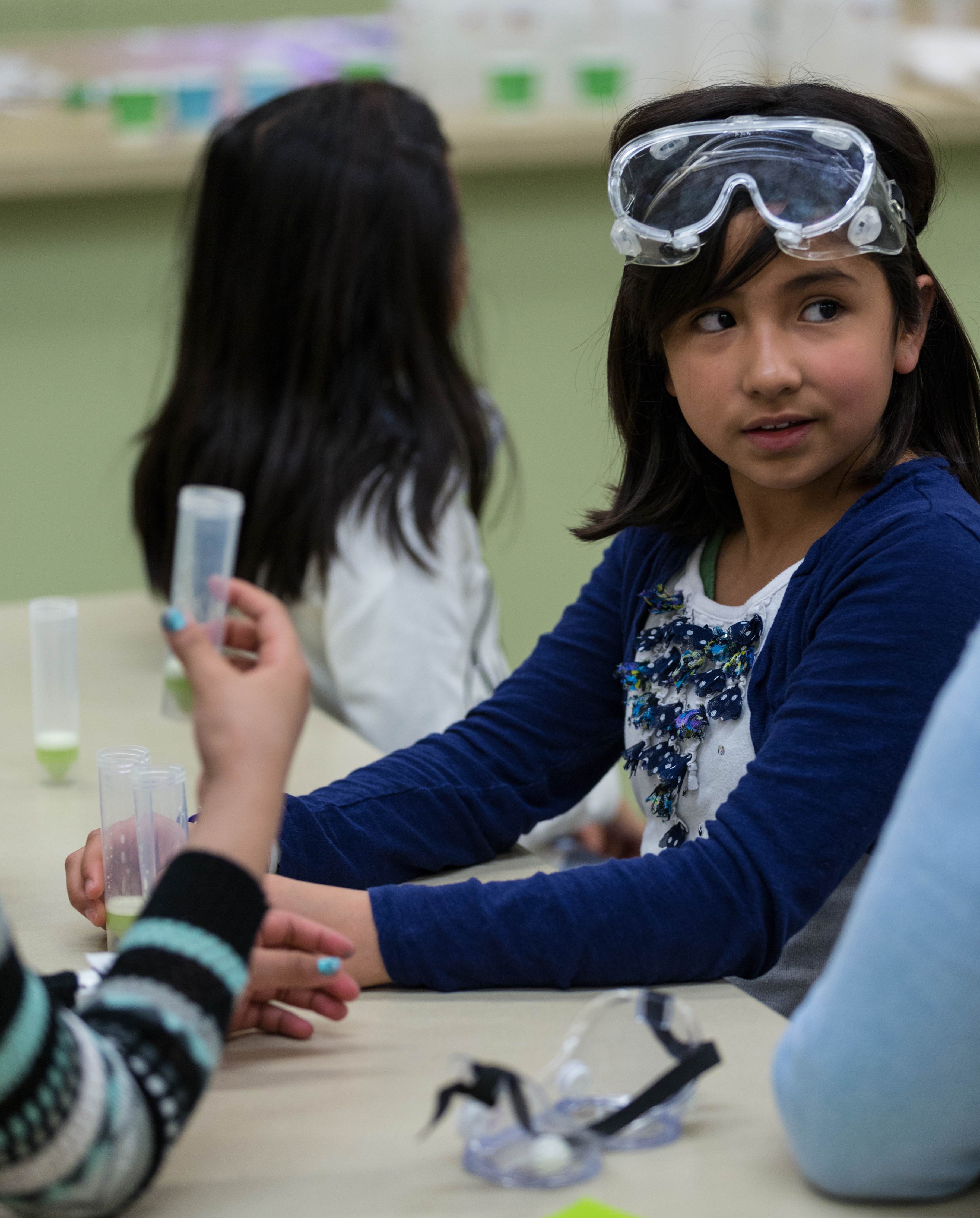 Thank you for your interest in visiting the Natural History Museum of Utah!
Due to COVID-19 transmission rates the Museum will not be offering in-person field trips for Spring 2021. The Museum is committed to continuing to be a resource for science education as you continue to navigate this year and beyond. The virtual Stay Curious, Utah! program will continue through the spring with exciting new STEM modules. Along with this program, check out NHMU's other great school programing including the Teaching Toolbox Program and Research Quest.
Core-based Science Education at NHMU
Junior Science Academy is an engaging learning experience designed to meet Utah's Core Curriculum Objectives and Intended Learning Outcomes through hands-on, inquiry-based activities and authentic learning experiences that help build understanding and strengthen your students' science processing skills.
Junior Science Academy (JSA) Program Information
Each JSA session can only accommodate up to 30-32 students.
Each class coming from your school must be registered separately for JSA.
Up to three classes from your school can be served on one day.
Core Curriculum-aligned pre-visit activities will be provided upon confirmation of your reservations
Click on the links below to view class descriptions.
---
---
Through generous support from the Utah State Legislature and community donors, the Museum is able to offer free admission for a limited amount of Junior Science Academy sessions to Utah Public and Charter School students, plus their teachers and chaperones, each school year. This free admission is available on a first-come, first-served basis.
---
Questions about JSA? Email Us